'When In Doubt brew Up' Tea Towel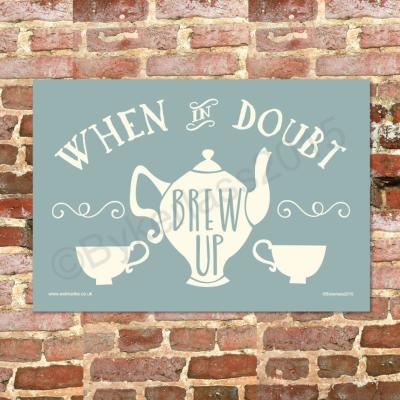 Price:

25% OFF

£7.50
reduced from £10.00

£

10.00

Add to basket:
Follow this advice and you'll never go far wrong. Gorgeous bold contemporary tea towel delivering a fabulous message!
Amazing quality extra LARGE with design right to the edge in a gorgeous on trend greeny blue colour with lovely hand drawn fonts featuring a tea pot and tea cups.
Large size measuring 79 x 50cm in a high quality unbleached cotton. Great gift as they are dead easy to post.
MADE IN THE UK