Jellycat Bashful Cinnamon Bunny- Small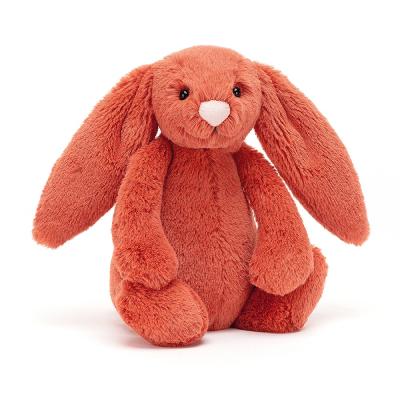 Price:

£

13.00

Add to basket:
With the softest cinnamon coloured fur body, classic bashful bunny long ears and delicate pink nose this new bashful is going to be so popular, cute beyond cute and coming in the such a warm, happy colour!
SMALL - H18 X W9 CM
SAFETY & CARE
Tested to and passes the European Safety Standard for toys: EN71 parts 1, 2 & 3, for all ages.
Suitable from birth.
Hand wash only; do not tumble dry, dry clean or iron. Not recommended to clean in a washing machine.
Check all labels upon arrival of purchase.
More Like This One
Seapray Bunny has a super soft, pastel green coloured, fur body, plus all of the usual Bashful features including the long ears, delicate pink nose, wonderfully tactile feel and super cute looks!

This new Bashful Bunny has a super soft plum coloured fur body, the usual bashful characteristics including the classic ears and delicate pink nose plus the super cute looks!

SMALL - H18 CM Bashful Forest Bunny loves nature walks, and hops through the woodland looking for bugs! This sage little scamp has bluey-green fur, and likes to hide in the softest moss. Take this bunny for rambles, scrambles and picnics ...

Bashful Twinkle Bunny shimmers and shines with gossamer soft creamy fur and glimmering silver stars in her ears. Indulge in the softest of cuddles with a Bashful Bunny as beautiful as stardust and as whimsically pretty as moonbeams in the n...