Jellycat The Naughty Penguins Book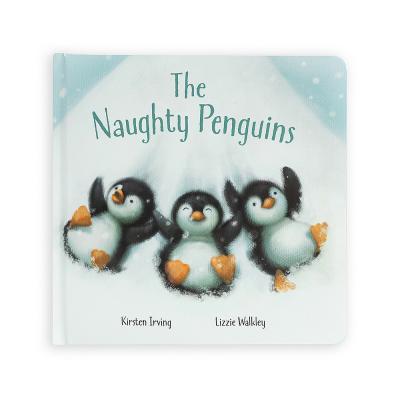 Price:

£

8.50

Add to basket:
The Naughty Penguins is a beautifully illustrated childrens book. Three mischievous penguins are flapping about, causing mayhem with their naughty tricks. When their pranks go too far, they get in big trouble and find out that being mean is no joke! Written & illustrated by Kirsten Irving & Lizzie Walkley.
ONE SIZE - H21 X W21 CM
SAFETY & CARE
Tested to and passes the European Safety Standard for toys: EN71 parts 1, 2 & 3, for all ages.
Suitable from birth.
Made from 100% paper board.
Wipe clean only.
More Like This One
Dragon hugs make everthing better.

This is a beautiful book of kindness, friendship and bravery. A colourful tale all about a dragon who's there to help in scary times. A hardback treasure for any young adventurer.

If you know a little drag...

The Jellycat 'Little Me' book is beautifully illustrated and written by Eve Bishop and Penny Johnson. Follow the adventures of this super-cute little bunny as it discovers just how different friends can be, wondering why friends have feathe...

In Hedgehog's Big Adventure, brave little Hazel sneaks out to explore the world beyond her hedge home!

This is a beautiful hardback book with charming illustrations and tells an insightful tale about being very careful!

In a tale of discovery, Bashful Bunny can't wait to grow up to be big!

Running races, gathering bugs, there's so much fun to be had!

Join Bashful Cream Bunny and friends as they explore the world around them in this heart warming story book...